How do you become a designer without work experience?

This was the first challenge I encountered when I was starting out in my design career.
I had no design job, design credentials, no internship experience or portfolio to show recruiters.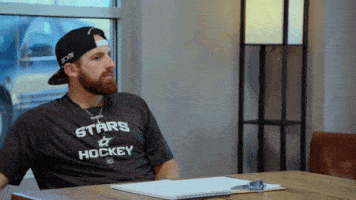 Because I was coming from a different field I really need to know if I had the chops to make it as a designer.
But most importantly I needed to create a portfolio of projects that accurately represented my skills.
I ended up creating my own conceptual projects that were good enough to get me hired. Even though I stumbled upon a winning formula there was one key learning;

A good portfolio is made up of relevant, well considered detailed design projects.

Over the years, I have become that Senior Designer who looks at candidates portfolio applications for potential hires.
I have come to understand:
What recruiters are looking for in your portfolio
The most important questions your case studies should answer
This is where Design Portfolio Projects was born. Real world design projects for creating an amazing UI and UX portfolios.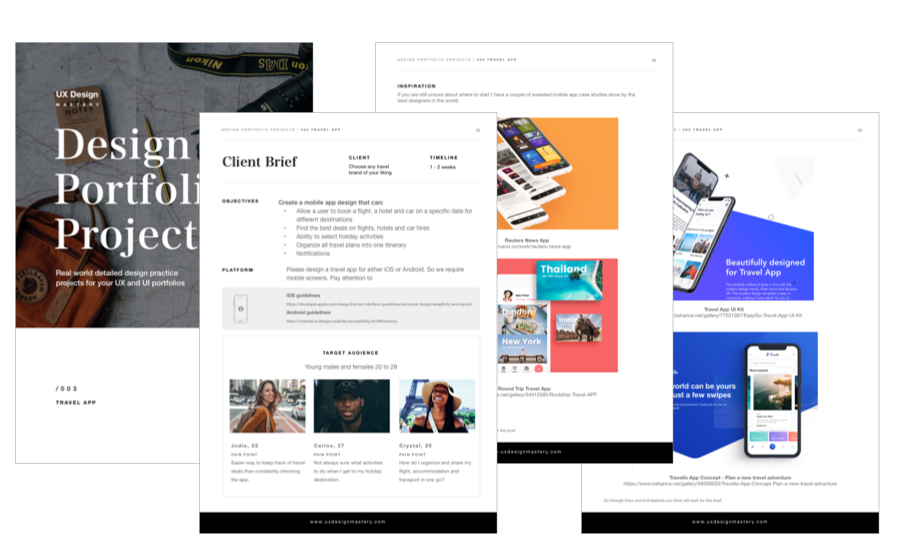 Design Portfolio Projects for UX and UI designers
Included in each design project brief is the following:
Objectives (What is REQUIRED by the client. This part usually trips designers up as they go off designing what is not required)
Timeline (For this to be realistic each brief has a timeline that is as close to real-world work as possible)
Platform(Where your designs will live. Understanding these platforms will give a well-considered solution)
Target audience (Users always come first and the design must accommodate the target audience's pain points)
References (If you are not sure where to start, clients normally give a set of examples or references they like. The closer the design solution is to the references, the fewer revisions a designer will have to do)
Deliverables (Most importantly how the solution should be delivered. These represent what a well-detailed portfolio case study looks like so hit it out of the park)
Recruiter advice (Portfolio advice from creative directors, CEOs and leading design creatives from the biggest companies)
This course contains a repository of projects that you can use FOR FREE to craft your own projects for a design portfolio.